For such a small, short game, Double Dragon sure has its share of glitches and oddities.
Like this drum in Mission 1.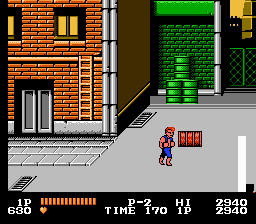 If you pick it up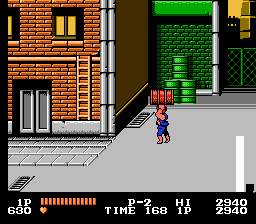 Walk over to the nearest building (before it's been scrolled off the screen) and walk diagonally-up-right at the corner, you kind of go 'inside' it.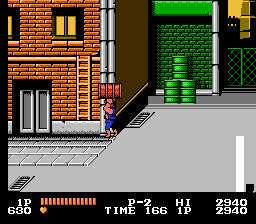 Once there, toss your drum and behold!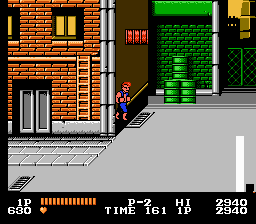 It glitches out and flies up and off the screen, possibly into space.
Too bad that's the only drum in the whole game.