I mentioned the other day that Double Dragon had its fair share of glitches and oddities, I wasn't kidding, the game's chock full of them. Here's another one.
Toward the end of Mission 1 you see this screen.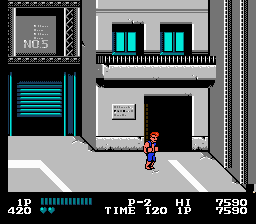 You see those vertical... things on the right-hand side? Position yourself between them and press Up on the control pad. Then, behold!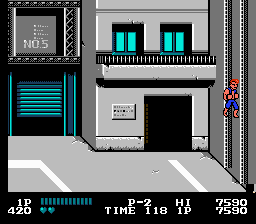 You start moving up the wall!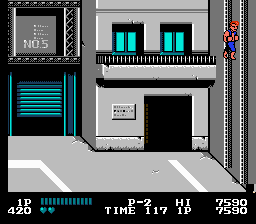 To get down, you can climb back down by pressing Down (duh), you can press Left or Right to magically reappear back at the bottom, or you can press an attack button to fall down in a comically tragic fashion.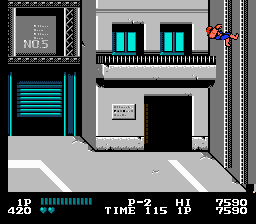 The third choice is my preference.