In the original Super Mario Bros, if you get to Bowser while you're Super or Fiery, and you time it so that you hit the axe and Bowser at the same time, you'll hear the noise like you've gotten hit and shrunk, but you stay Super Sized.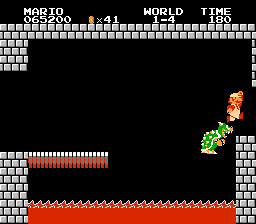 Then, the next powerup block you hit will contain a mushroom, even though you already are Super. Collect it, and Mario turns small.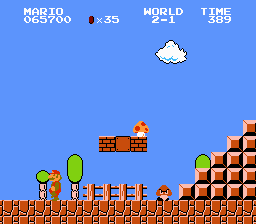 The next powerup block after that will have a fireflower in it (assuming you didn't get hit).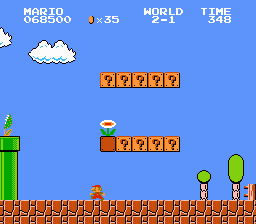 Collect that and Mario will turn Fiery, even though he's still small.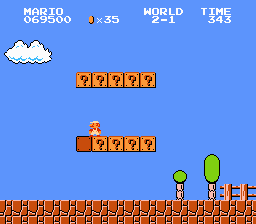 Shooting a fireball will make Mario's torso briefly turn big, but his feet will stay small if he's moving, which looks kind of silly.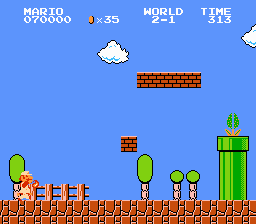 A drawback to this is that you can't break any blocks while in this small-yet-fiery state. You'll have to get hit to revert back to Super Mario to do that. And if you get hit while Super, you lose a life.
But then the glitch resets itself, so you'll have to do it again should you want to.