When you go to the Character Selection screen in Killer Instinct, you have the ability to influence the stage you play on and the music that plays by holding either Up or Down on the Control Pad and pressing one of the Punch or Kick buttons.
But, what if you and a friend are playing the game and you go to the Player Select screen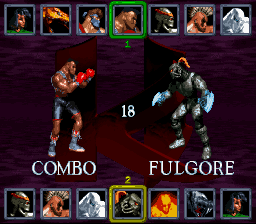 Highlighted the character you wanted and then held Down on the Control Pad and pressed whatever button you designated for Medium Kick (the default is B)?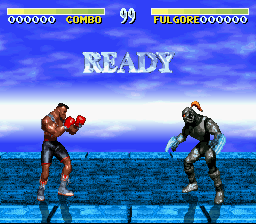 You'd be taken to the VS. screen (where you might want to take advantage of Easy Combo Breakers)
But once the fight actually starts you'll be on a platform mysteriously floating in the sky!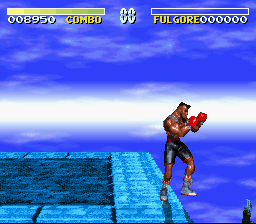 Which is very easy to get knocked off of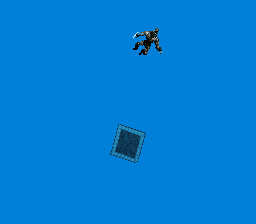 So even with Easy Combo Breakers turned on, if you get backed into a corner, you're going to be in trouble.
Have fun!
And yes, this works in the Arcade version as well.