The Moon Level in Duck Tales is kind of long and sort of annoying, unless...
If you go all the way to the right, there's a pillar that you have to spend the whole stage getting rid of.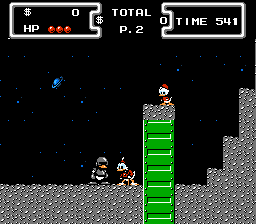 But if you lure one of those flying Space Ducks over, stand next to the pillar, and let it hit you...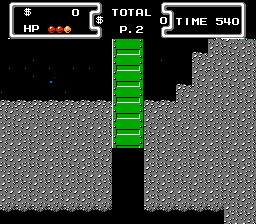 You go right through the thing and almost directly into the Boss's lair!
Which cuts down the stage to just a minute or so.