So, what, four extra Gomezes isn't enough for you? Okay, fine.
Go to the password screen and enter the password "11111"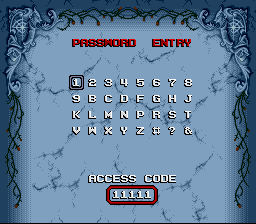 When you go into the game, you'll see that you have zero lives!
Er, wait, that's not that many.
But!
Once you lose one of those lives, your meter goes to 99, which is way more. But be aware, it can't actually go back up to 100, so any lives you collect while at the maximum will be lost.
But I don't think you really need to worry about that too much.