You might think that 3D Worldrunner is called '3D Worldrunner' because the worlds that the Worldrunner runs on are presented in a pseudo-3D.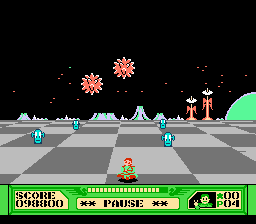 But you'd only be partially right.
If you press the select button, you'll notice that the screen kind of freaks out and displays most of the game in red: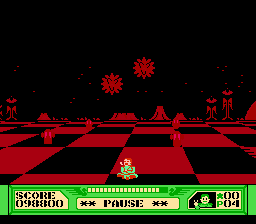 and Blue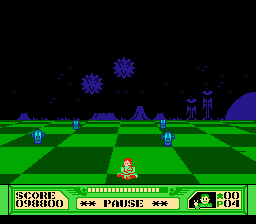 It's what's known as a 3D Anaglyph. If you have those funky glasses with the film for the lenses, you'll see the images in glorious 3D!
Well, kind of. The 3D isn't really all that good in this game, but, hey, they tried.