When you're playing through Yoshi's Island, you occasionally run into some bonus games, one of which is the Match Cards game.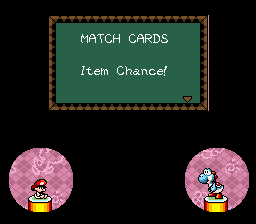 It's kind of like Memory, you get a quick look at the cards, and then they're flipped over and you have to make matches. Screw up a couple of times and you lose.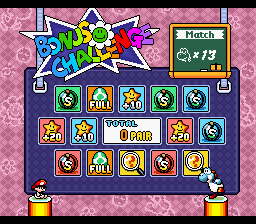 But what if you don't have a camera or some other way to take a screenshot for reference? And what if you don't have a photographic memory?
I like to use a pen and paper. You have just enough time to write down what's being shown to you if you're quick and use a kind of shorthand.
For instance, with the screen above, I'd write:
G F 1 G B
2 1 2 B
R F M R M
Then, it's an easy matter of matching up the items by consulting your notes. Which will fill up your inventory and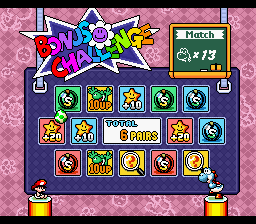 The last thing you match will turn into a 10UP!
Double bonus!