In Yoshi's Island you occasionally find a locked door that, when unlocked, will lead to a bonus game where you have to play a game against a Bandit for extra lives.
But what if you're low on lives and you haven't taken the time to stock up, and you don't want to bother going through a stage to find one of those locked doors?
Well, good news!
If you go the map screen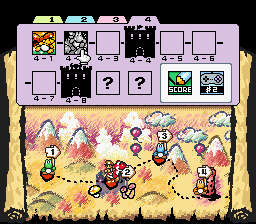 And on Controller 1 hold Select while pressing X, X, Y, B, A, you'll be greeted with fanfare and a new screen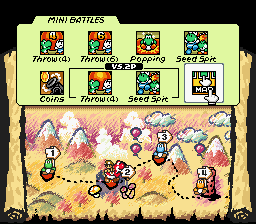 Which lets you choose which of the mini games you want to play (as an added bonus, you can play a couple of them with a second player)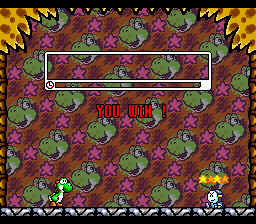 And if you lose, there's no penalty, so there's really no reason to not go for it.