In Super Mario Kart's Vanilla Lake 2, the center of the field has become melted, and kind of dangerous to drive on, y'know, because it's a lake.
But you can use that to your advantage.
While you're racing, as soon as you cross the finish line, take a hard left and head straight into the water.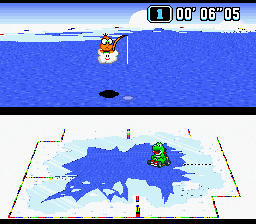 Then, at the last second, turn 90° to your left so that you go back behind the Start/Finish line before Lakitu picks you up. Done right, you should be on the next lap.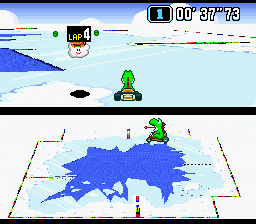 Which will whittle down your best lap times to well under 10 seconds!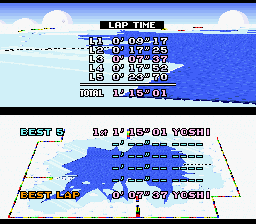 Not bad!