Uniracers is a lot of things, but it is definitely not short. And after racing dozens of tracks, the last few against the "Anti-Uni" are pretty tough.
But if you get frustrated, or just want to see what the ending is like (warning, it's a bit of a letdown!), then I have some great news for you!
First, pop in your Uniracers cartridge and go to the title screen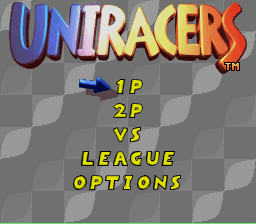 Then grab Controller One press Down on the Cross Pad + L + R + B
Done right, you'll be, erm, "treated" to a few ending shots. Warning, spoilers ahoy!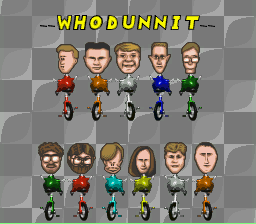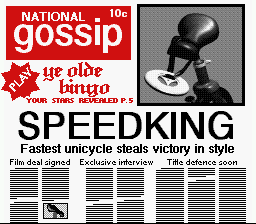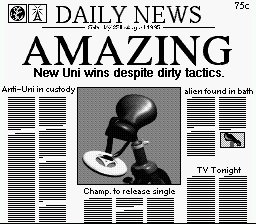 How fun!