In Super Mario Bros. 2, you can skip large amounts of the game if you're so inclined by using the jumping abilities of The Princess and Luigi.
Take Stage 1-2, for example. Instead of going down the Jar to grab a key, unlock a door, and go through a cave, you could choose Luigi and head for the Ninjis that are standing near the door.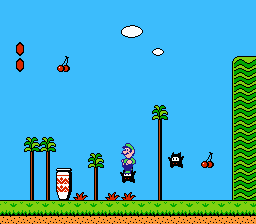 Pick one up and chuck it so it lands somewhere underneath the real high green mesa.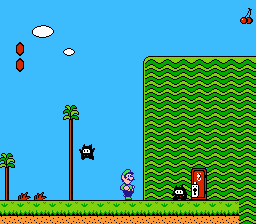 It will start jumping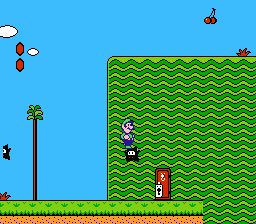 Hop on its head and begin charging for a Super Jump (by holding Down) and hit the Jump button when the Ninji is at the apex of its jump. Done right, you'll be on top of the hill!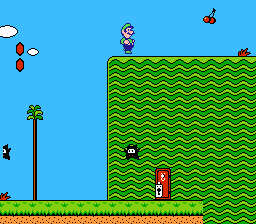 And ready to run right to the end of the stage!
Cutting this stage down to just a couple of minutes.