This one's a little more advanced, but nontheless very important if you want to be any good at the Street Fighter games.
The idea is to do one move, and before the animation completes, you do another move for Big Damage(tm). The easiest way to show this is with Ken. You want to lead off with a Strong Punch, then immediately press Forward, Down, Down-Forward + Strong Punch. If you do it fast enough (and it does take quick fingers) then you'll hit once with the punch, and then three times with your Dragon Punch for a four-hit combo!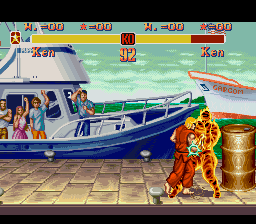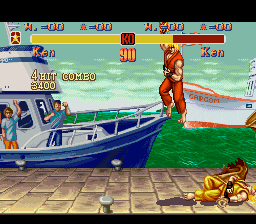 Which is kind of tough to see in static picture form, so I've made an animated .gif you can check out here(2.3 MB, watch out, dial-up users!).
There are lots of moves that can be canceled like this, way too many to list here, so have fun finding them!
Oh, and this also works for Street Fighter IV.