It's no big secret that before there was an ESRB that Nintendo had certain hoops game developers had to jump through to publish games on their systems. Take Final Fight, for example, a game about going through the streets of Metro City and punching people to death.
In the arcade, the first boss you run across has a unique name.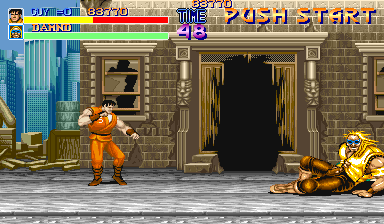 So he gets a name change for the Super NES version
Which I guess shows that the kiddos who were going to play this game would have been more affected by some boss thug's name than bludgeoning people to death with steel pipes.