The Adventures of Dino Riki is a pretty tough game, so you're going to be seeing this a lot.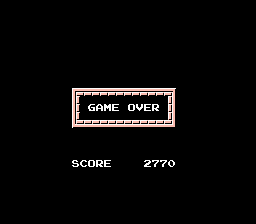 But all is not lost!
If you hold Up on the Control Pad and press Start, you'll start at the last checkpoint you passed, even if it was partway through a stage!
Which, aside from having your score reset, is just like having infinite lives.
And you'll need them.