The first Castlevania game is pretty tough, mostly because the enemies are way more maneuverable than you and hit harder than you, which seems a little unfair. One of the more common sticking points is the boss of the fifth area, Death. But, with the proper preparation, he goes down pretty easily.
One of the first candles you come across contains Holy Water.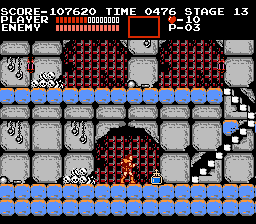 You're going to want to hang onto it for the duration of the level, and make sure you use it frequently enough that you get the Triple Shot.
Don't be tempted by the Cross toward the end, that's Fool's Gold.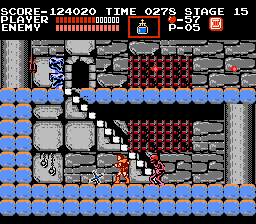 Then, once you get to Death's room, start jumping and lobbing Holy Water on the upper-right platform.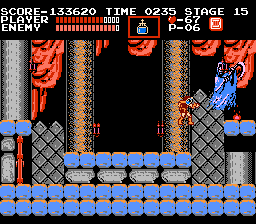 Death will come down, land on the explosions, and get stunned.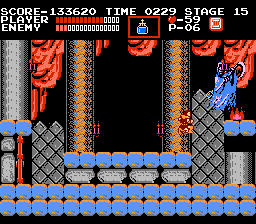 Keep on jumping, tossing Holy Water, jumping, tossing Holy Water, etc. until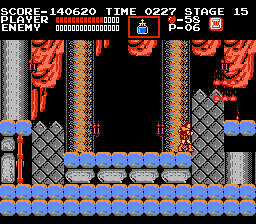 You win!
And Death didn't even have a chance to move.