Castlevania 2 is a bit different from the first and the third games in the series, it was more 'RPG' than 'platformer', making it a bit of an oddball. But most of the mechanics stay the same. Like the sub-weapons that you collect. Some of them cost you some Hearts to use (which are also the currency in this game, meaning you throw away money every time you use a sub-weapon) with a few exceptions, like the Holy Water.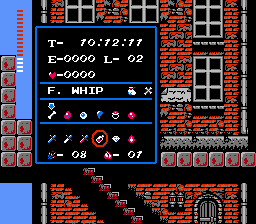 The Holy Water costs 0 hearts to use, so you can toss it around as much as you want. What can it do? Well, it can briefly stun enemies (it hurts them, too, but not by a whole lot)
If you enter an 'empty' room or a dead end it can make some blocks disappear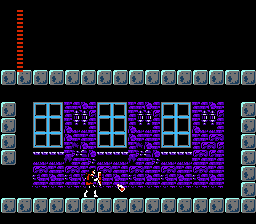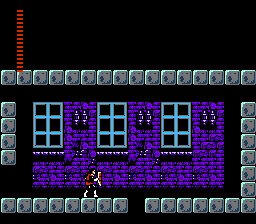 Revealing a hidden passageway or a secret item
And it can be tossed in front of you in the Mansions to see if the floor ahead of you is solid or an illusion. All for free!
Just so long as you don't mind hearing the crash of the bottles every couple of seconds for the whole time you're playing.
Oh, and the other 998 uses? Uh... I don't know, I just always wanted to use that expression.