The Warp Zone in Super Mario Bros. 3 is a little different from the one in the first game, it's its own separate World, World 9.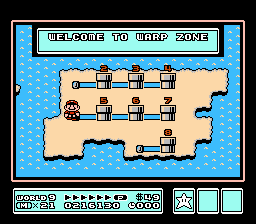 What determines which row of pipes you have access to is what World you were in when you used your Whistle. Anything that's 7 or higher will take you to the bottom row, which leads to World 8. And since we're in World 9, we can use the whistle while in the Warp Zone to...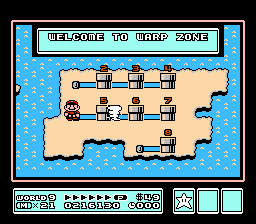 Go straight to the shortcut to World 8!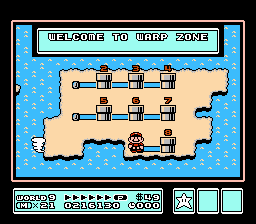 Which means that you can do this from pretty much anywhere you want, so long as you've collected at least two of the three Warp Whistles.
Just be aware that World 8 is pretty tough, and if you haven't spent time in the earlier Worlds preparing (i.e. gathering supplies) you're going to have a pretty hard time of it.